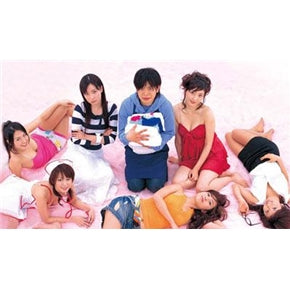 Japanese Drama DVD: Shimokita Glory Days, english subtitles

Japanese Audio
English subtitles (may contain grammatical error or typos)

NTSC format
Region Free DVD disk
Complete Episodes



Details


* Title (romaji): Shimokita GLORY DAYS
* Episodes: 12
* Broadcast network: TV Tokyo
* Broadcast period: 2006-Apr-14 (2006-Apr-20 on TV Osaka) to 2006-Jul-08

Synopsis: Yuta, a ronin student, who moves to Tokyo wishing to enter University. With no money, he move into a share house filled with beautiful women. The story tells how Yuuta manages to keep himself at bay with all these girls and understand them, despite keeping it all from his girlfriend.