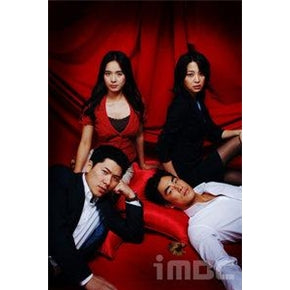 Korean drama dvd: Lawyers, english subtitle
Shipping is inclusive of all items
Please read terms and conditions for first time customers prior to making a purchase
complete episodes

english subtitles (may contain grammatical errors OR TYPOS)

region free dvd disk

NTSC format
 



Details for Lawyers

    * Title:  Byeon-ho-sa-deul
    * Episodes: 16
    * Genre: Romance, Thriller
    * Broadcast network: MBC
    * Broadcast period: 2005-07-04 to 2005-08-23
    * AUDIO: KOREAN
    * SUBTITLE: ENGLISH / CHINESE

Synopsis

Suk-ki ( Kim Sung Soo) and Suh Jung-ho ( Kim Sang Kyung) are colleagues within a lawfirm. Besides being colleagues, they are bitter rivals. Ha-young ( Han Go Eun) is a secretary in the lawfirm who develops a relationship with Suk-Ki. This drama tells the story of the ambition and relationships that circle in the lawfirm.