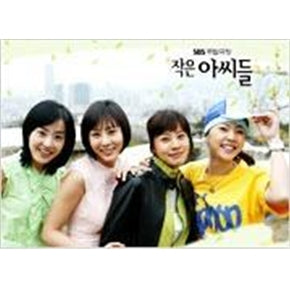 Korean Drama DVD: Little Women, English subtitle
 Shipping is inclusive of all my items
Please read terms and conditions for first time customers prior to making a purchase

complete episodes

factory sealed, will check and open before shipping

english subtitles (may contain grammatical errors)

3 dvd9 disks

region free dvd disks

NTSC format


 
Details

    * Title: Little Women
    * Episodes: 58
    * Broadcast network: SBS
    * Broadcast period: 2004-Apr-24 to 2004-Nov-21
    * Multi Audio: Korean / Mandarin
    * Subtitles: english / traditional chinese


Synopsis

This saga follows four sisters as they grow from little women to adult women. It shows their family life, their career choices and introduces the men they would love. The 2nd sister Mi Deuk Yoo Sun is the drama's main character.