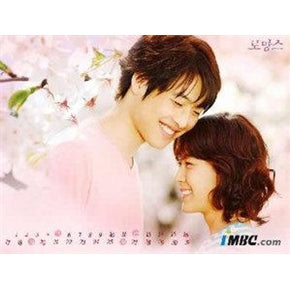 Korean drama dvd: Romance, english subtitles
Shipping is inclusive of all items

Pls read terms and conditions for first time customers prior to making a purchase

NTSC format

Region Free dvd9 disk

English subtitles ( may contain grammatical errors or typos)

Complete episodes

multi audio: korean / mandarin
subtitles: english / chinese
 

Details for Romance
 
    * Genre: Drama, Romance, Comedy
    * Episodes: 16
    * Broadcast network: MBC
    * Broadcast period: 2002-May-08 to 2002-Jun-27
 
Synopsis

Fatal love strikes us out of a sudden and helplessly takes us deep down into the sea of fervor, giving us no choice but to yield. This drama beautifully unfolds the forbidden passion between a teacher and a student.

Chae Won ( Kim Ha Neul) and Kwan Woo ( Kim Jae Won) meet for the first time at a rural seaside village flower festival. They fall in love at first sight, not in their dreams have they known that Chae Won is the teacher at Kwan Woo's high school. The second time they meet is at the classroom where they realize the situation and become bewildered and embarrassed. The love story between the two young people is overlapped with Kwan Woo's tearful success story and this inspire the viewers with high emotion.